Laxman Jhula: Where the Gods crossed the Ganga river The legends say that the younger brother of Lord Rama , Laxman did a pennace on the right bank the river where there is now Laxman temple dedicated Laxmana. Here he made a twig bride to cross the river which later got famous as today's Laxman Jhula. The twig bridge was washed away in many floods and repaired after till 1924, when it was replaced by the proper suspension bridge which was also used by locals and the pilgrims to cross the Ganga riever till 2020, when th government of the state closed it for repair due to its bad conditions.
The history also gives lot of importance to the old twig bridge which was used by the Mughal forces to defeat the kings of Garhwal ( The state then) at Tapovan ( The right bank of the bridge at Laxman Jhula ) which the battle ground and base of the forces.
The old suspension bridge was also jeep able and used to cross the river by jeeps before the construction of the Barrage bridge in Veer Bhadra " The ancient Rishikesh" which is still used by locals and tourists to cross the river and take the forest road to reach the left side if Ram Jhula & Laxman Jhula.
The ancient twig bridge replaced by the new suspension bridge is closed now to be replaced by a state of the art glass bridge which might get get completed in the middle of next year 2024″

Team Rishikesh.in
One of the most exciting features of Rosana is its dark mode, which is perfect for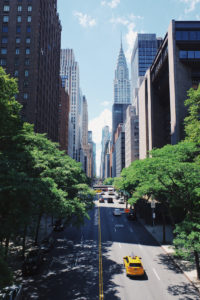 Social media is an important part of blogging, and Rosana makes it easy to integrate your social media profiles with your website. The theme includes social media and sharing options, making it simple for your readers to share your content with their own followers.
If you're planning to monetize your blog, Rosana has you covered with full support for WooCommerce. You can easily set up an online store to sell your products or services, making it easy to turn your blog into a profitable business.
Other features of Rosana include right-to-left support, featured images aspect ratios, post formats, and live preview customization. The theme also includes different header options, giving you even more ways to customize the look and feel of your website.